DASTKAR RANTHAMBHORE – was set up two decades ago to provide income opportunities to families displaced by the creation of the Ranthambhore Tiger Sanctuary. Women, formerly herding livestock or collecting firewood  in the forest, were trained in patchwork, block-printing, quilting, and simple embroidery. The block print motifs in the masks were created from drawings done by local school children, including the iconic Dastkar Ranthambhore tiger.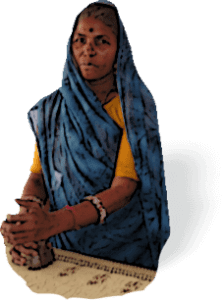 SEWA BANASKANTHA – Banaskantha in Gujarat is very similar both in its dry semi-desert landscape and its culture to Kutch, with numerous pastoral communities, each with their own hand skills which have been developed by SEWA to give employment and earning to the village women. The BANASCRAFTS masks combine mochi and ahir embroidery, and use ajrakh and dabu block-prints, mashru satin,  and other local textiles. 
SANDUR KUSHAL KALA KENDRA – Karnataka Lambanis are a tribal community, culturally linked to the Banjarans of Telangana and Andhra, the Lambadas of Goa and Maharashtra, and the Rabaris of Kutch. Their colourful, vibrant patch-worked embroideries and costumes, embellished with mirrors to avert the evil eye, have inspired contemporary home furnishings, garments and accessories – and now masks.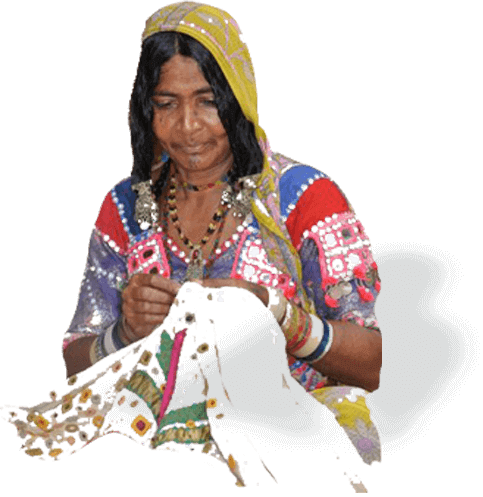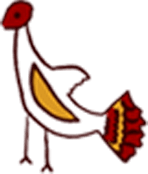 SEWA RUAAB – is a artisan producer company created by SEWA Bharat, working with underprivileged women in Delhi, including home based workers  from urban slums in north east Delhi  and migrants from UP and Bihar, and honing their embroidery and stitching handskills to provide incomes for their families. The  masks have been developed using a variety of stitches and motifs.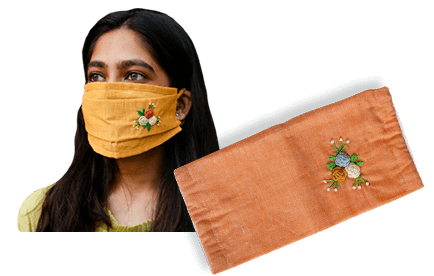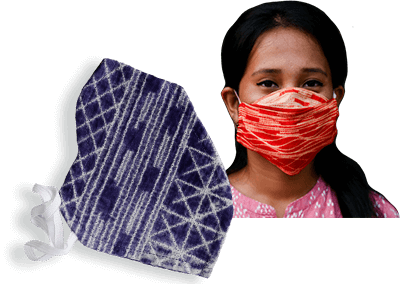 DISHA – is in the Churu District of Rajasthan, where many rural women do bandini tie-dye, both for their own veils and as piecework for the local traders.  The work is cruder than the fine bandini of neighbouring Jamnagar and Kutch, and the low wages meant that the women were forced into daily labour, digging wells and road construction. Dastkar helped teach the DISHA women shibori, and their sarees, garments and fabric have proved a runaway success in the market.
URMUL SEEMANT – is based in Bajju village in Bikaner District, one of the largest, driest regions of Rajasthan. But it is incredibly rich in crafts skills, especially suf, pako and kharak embroidery. Urmul has tapped on these skills to create garments and soft furnishings, using handloom fabric produced locally.